Texada is a relaxing destination with incredibly beautiful scenery to frame that book you've been anxious to read or to highlight your moonlight swim. Whether your vacation is intended to be laid back or one that is filled with adventure, Texada has it all.
Some suggested activities are listed below:
Texada Farmer's Market
Sundays June 1 to Thanksgiving; noon to 1:30 at the Gillies Bay ball park
offers fresh locally grown produce and baked goods plus arts and crafts made by local artisans.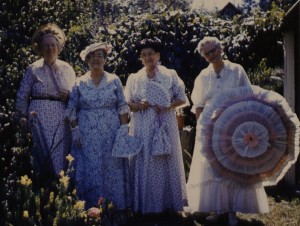 Arts and Heritage
Texada has a rich history as an early pioneer settlement.  The Texada Heritage Society museum in Van Anda at Texada Elementary School explores some of this history. Additionally, historic outdoor mining equipment can be found just up the hill from the ferry terminal at Blubber Bay.
We've put together a walking tour of Van Anda with places of interest clearly marked. You can pick up the directions for the Heritage Walk at the gas station or Texada Market in Van Anda, or at Powell River Visitor Centre.
Visit the museum's website at: www.texadaheritagesociety.com
Parks
Regional Parks:  Shelter Point, Erickson Beach
Forestry Recreation Sites: Shingle Beach, Bob's Lake
Provincial Parks: South Texada Island Provincial Park, Anderson Bay, Jedediah Island
Swimming
The warm waters of Gillies Bay make the beach at Shelter Point Park a great spot for a swim. In addition you could try Shingle Beach  and other secluded bays and coves. Bob's Lake offers fresh water swimming.
Hiking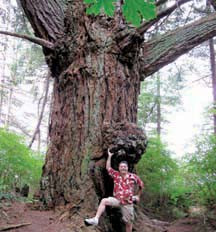 The nature walk along the forested shoreline of Shelter Point Regional Park offers some spectacular examples of BC coastal forest. A hike to the top of Mount Pocahontas (1,745 feet) will net some spectacular viewing opportunities: 360 degree views of Vancouver Island, Georgia Strait, and the Coast Mountain range on the BC mainland. In Van Anda, the trail around Emily Lake follows historic rail bed from early mining days.
A local hiking group, Texada Trekkers, welcomes visitors to join in guided hikes every Saturday.  Contact John Dove at johndove@telus.net or 604-486-7100. Hikes are on Saturdays year-round, 10 am to mid-afternoon. Notice of hikes is posted at Gillies Bay General Store and Van Anda Post Office.
Wildlife Viewing
Deer, birds and many other forms of wildlife abound. There are no predators such as cougars and bears on the island, making it a very safe place for wilderness hiking.

Bird Watching
As many as 265 species of birds including herons, eagles, loons, osprey, harlequins, cormorants and scooters, can be spotted here.
Biking
Texada has many dirt roads and trails to explore by mountain bike.
Tennis
Regulation size court in Gillies Bay, opposite the Community Hall on Gillies Bay Rd.
FishingCast a fly for one of those delectable cutthroat especially at Bob's Lake and Angel Lake.
For saltwater fishing, try Coho Point and Blubber Bay.
Tide Tables for Blubber Bay
Limits & Closures for Area 16 (Sunshine Coast) from Fisheries & Oceans Canada
BC SALTWATER Fishing License Information
BC FRESHWATER Fishing License Information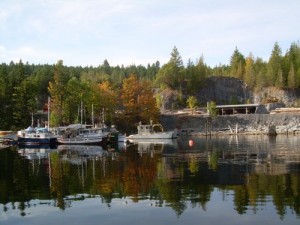 Boating
Boaters will find unprotected anchorages in the many bays around the island. Limited protected guest moorage is available at the Sturt (Marble) Bay boat harbour in Van Anda, on the Northeast coast of the island. Boat launch facilities are located at Shelter Point Park and Sturt Bay boat harbour. There is a government dock with tie-up float in Van Anda, close to Texada Market.
Kayaking/Canoeing
A multitude of little bays and coves are calling you come and explore.
Scuba Diving
Texada, Hornby and Lasqueti Islands and nearby Powell River offer world-class diving opportunities. Powell River was named as 2004's Best Overall Dive Destination in the World by Rodale's Scuba Diving Magazine. According to Jacques Cousteau, the Strait of Georgia's cold waters and fantastic visibility offer the greatest diversity of marine life in North America and are "second only to the Red Sea." While year round diving can be enjoyed, many divers prefer the winter as the water temperature doesn't vary more than a couple of degrees below the summer temperatures but the clarity is so much better. Incredible corals, giant Pacific octopus, a rich diversity of different habitats and environments call the diver to experience some of the best diving in the world. To quote Yvette Cardoza, writing for Sport Diver Magazine, "Though people do dive the outside (west coast) of (Vancouver) Island, the best sites are on the inside. Texada, one of the Gulf Islands along the southern half of Vancouver Island, has walls dripping with life…"
Recommended dive sites include Anderson Bay and Upwood Point. The bay is quiet and pristine, a gorgeous place even above water. Below, fabulous sponges, millions of fishes and more of that colorful fauna. Upwood Point is a popular fishing spot and for that reason may be dangerous at times. The terrain is steep and life abounds.
Further away is the boat dive called Rebecca Rocks. This full of life reef is for all divers and snorkelers. There are sea cucumbers, rock scallops, lingcod, rock greenlings and small rockfish are everywhere. Another plus at Rebecca Rocks is that harbor seals will snorkel and dive with you. When diving here be careful of the wind, the current, the many boats and broken fishing line. Dive on the slack. Carry a knife. It is recommended to use a compass, pay heed to the current and don't over stray from your boat position. This is honoured by locals as a reserve, so please do not touch or take out any marine life. To reach the Rebecca Rocks go northwest of Texada Island in Algerine Passage.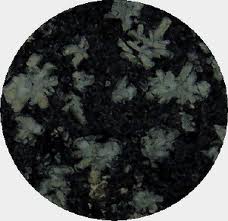 Rockhounding
Texada is a very old settlement along British Columbia's coast discovered by Spanish explorers in 1791. Later in the 1800s iron, gold and copper mines flourished at Marble Bay. Today Texada also has large limestone quarries for use in cement, chemical industries and the production of pulp. There are lots of evidence of this found in the landscape with small deactivated mines and relic equipment still found in the bush.
If you're a rockhound, you'll love the possibility of finding a gem located in some of the old debris.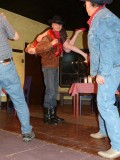 Rock Island Players
Texada Island's Rock Island Players have a 50-year old history of presenting live theatre on the island.
Recent productions have included comedies, mysteries, classics, dinner theatre, radio theatre, melodramas and locally-written scripts.