Date/Time
Saturday, July 22, 2017 - Sunday, July 23, 2017
All Day
Location
, ,
SANDCASTLE Weekend July 22 & 23rd at various locations
Join Texada Islanders on Saturday, July 22nd and Sunday, July 23rd for our premier summer community festival — Sandcastle Weekend!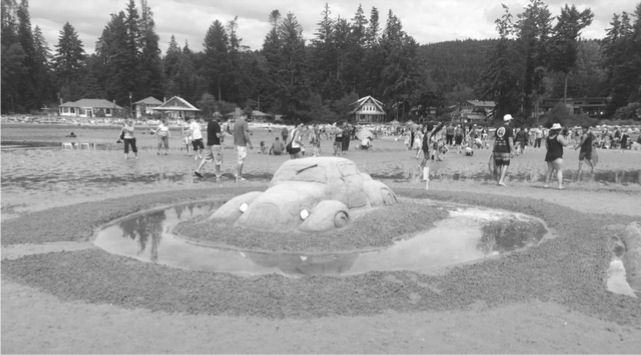 Designed for family fun and entertainment, activities kick-off Saturday at 11 am with a parade on Gillies Bay Road from just south of the village up to the RCMP station. Then there are all kinds of activities for kids at the Old School in Gillies Bay, plus bed-races involving all ages at the Gillies Bay Ballpark.
New to Sandcastle is a dog show! Its open to everyone — bring down your pup to compete in three categories – costume, obedience and agility — at the ball park. There will be bingo, open to everyone, later in the afternoon. Food and craft vendors will be set up at the ballpark all day Saturday and Sunday, too.
Then it's on to Shelter Point Park for an evening of fun, including a LipSync Contest open to all ages — no talent necessary! At dusk hundreds of Moonbags bearing personal wishes float out on the tide, and the evening wraps up with a dazzling professional laser light show.
Sunday starts with a Pancake Breakfast at the Texada Community Hall in Gillies Bay hosted by the Van Anda volunteer fire department, then everyone heads to the beach to build sand sculptures and vie for the top prize in age-based categories. Judging is by People's Choice, so whether you build one or not, get out on the beach and vote for your favourite!
Sunday concludes with awards at the ballpark around 3 pm. Plus there's activities at the ballpark venue all day Saturday and Sunday with a host of craft and arts vendors, food galore and a beer garden.
Come on over to Texada and enjoy a fabulous relaxing weekend!
It's a weekend of community and family fun on Texada Island, where it's always nice whatever the weather!
Contact: Elayne, 604-486-7457, email with questions.